TOEFL Private Tutoring in Dubai (United Arab Emirates)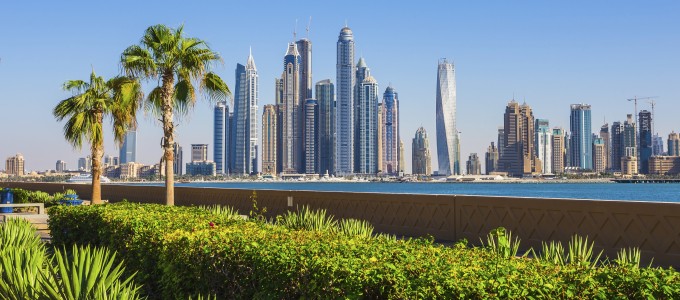 Private tutoring for the Test of English as a Foreign Language (TOEFL) is the most effective way to prepare for the test. Manhattan Review's Dubai team of tutors can design their learning plans to accommodate any combination of strengths and weaknesses, and tutoring sessions can be scheduled when it's convenient for the student. Individual service is the key to successful results. Some students have the greatest level of difficulty with spoken English, while others struggle with writing the language. It's also possible for a given student to be a fluent reader of English while still having trouble with spoken instructions. At Manhattan Review, we realize that our TOEFL clients come in all shapes and sizes, and every one of them is unique in their learning needs. Our company has been providing personalized TOEFL prep to students around the world since 1999. We've helped our TOEFL clients pass the test and get accepted to Harvard, Brown, Oxford, Stanford, Princeton, American University in Dubai, and other world-class institutions. Contact Manhattan Review right away for an assessment of your academic goals and needs, and we'll get right to work on helping you succeed.
TOEFL requirements are as diverse as the students taking the test. Each institution has its own standard, which can also vary significantly by field of study. In general, it can be said that few if any schools will accept a TOEFL score lower than 61, but very few colleges require a score higher than 100. A 61 is good enough for some state schools in the USA, while a 100 is almost always sufficient for the Ivy League. Several high-quality institutions fall in the middle of this range at about 80. Manhattan Review's TOEFL tutors will consider the scoring data from your target schools, and customize your learning plan with this in mind. Why spend the extra time and money working toward a score of 100 when an 80 will do? The success of Manhattan Review's tutoring practices is proven not just by the elite alma maters of our clientele, but also by their distinguished careers after graduation. Our former students have become respected professionals in a full range of disciplines. They work for Fortune 500 companies such as Community Health Systems, Hartford Financial Services Group, and Goodyear Tire & Rubber, not to mention prominent Dubai firms such as AirSpace Studio, Indian Expressions, and Edutech. Manhattan Review's TOEFL tutoring and TOEFL prep classes will start you on your way to a world of accomplishment in academia and beyond.
TOEFL Private Tutoring
Hours package 12 to 48 hours, Personalized 1-on-1 Tutoring, In Person or Live Online
Dubai, United Arab Emirates
TOEFL Private Course
12 hours in total, Personalized 1-on-1 Course, In Person or Live Online
Dubai, United Arab Emirates

Helpful! Very thorough.
- Kate (This student took our Negotiation and Decision Making Seminar.)
Dubai
Primary Course Venue:

Park Hyatt Dubai
Baniyas Rd
Dubai, United Arab Emirates

NOTE: We do NOT typically have staff at the venue, so email us before visiting the venue.
Meet a Dubai TOEFL Tutor: Mariana E.
Mariana E. has been a Manhattan Review TOEFL prep tutor since 2008. She is a graduate of the University of Bucharest and the University of London. She started her tutoring career while she was a graduate student in England, and transferred to our Dubai office after providing several years of highly regarded service. Though the United Arab Emirates is a far different culture than her native Romania, she has quickly adapted to life in Dubai, and finds the city to be a wonderful place to live and work.
Mariana's success as a Romanian national studying at an English university gives her students confidence in their own abilities. "Studying with a non-native English speaker like Mariana, who earned a degree in England, helped me believe that I too could overcome my problems with the English language," said one recent TOEFL test-taker who was accepted into an undergraduate program at a high-profile American public university. "She showed me how to repeat her success." Mariana's students also enjoy her singing ability, which she doesn't mind to demonstrate if asked.
As Seen In