Best TOEFL Test Prep Courses and Tutoring in Riyadh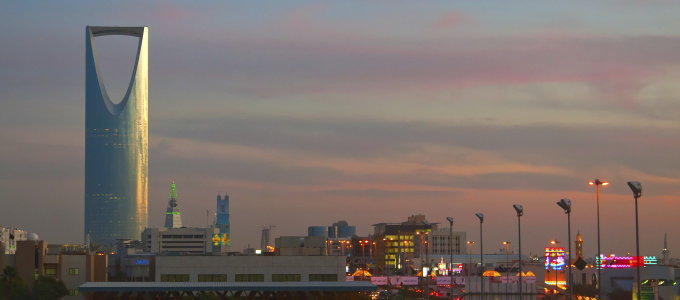 The Test of English as a Foreign Language (TOEFL) is a general admissions requirement for students who are not native English speakers and wish to study at universities in the United States, United Kingdom, Canada, Australia, and other countries. Manhattan Review is a company that has been providing effective TOEFL prep services around the world since 1999. We offer a full range of TOEFL prep options in Riyadh, including on-site prep classes, private tutoring, online interactive instruction, and practice tests. Our instructors and tutors are graduates of the world's top universities and professional teachers who are tirelessly dedicated to our company's primary mission of bringing test prep to overseas students applying to universities in the English-speaking world. Manhattan Review's TOEFL prep classes have been developed through our many years of experience with the test and our incorporation of the latest research on teaching, learning, and the TOEFL.
The TOEFL is a test that is focused on the ability to read, write, speak, and understand the English language in academic contexts. TOEFL prep is therefore not exactly the same thing as an English language course. Manhattan Review's TOEFL prep courses emphasize the skills that students need in order to pass the TOEFL, which include mastery of TOEFL exercises, test-taking strategies, time management, and best use of study time. Our targeted TOEFL instruction allows our students to reach passing TOEFL score levels in a very small fraction of the time it typically takes to become fluent in a foreign language. Furthermore, passing TOEFL scores are set by individual schools. While a score of 100 is generally the standard for the most selective institutions, there are many high-quality schools that will accept students who get something in the 70-80 range, and students who score as low as 59 are not precluded from acceptance to some public universities in the United States.
Manhattan Review's TOEFL prep classes have helped thousands of students pass the TOEFL and get accepted to such elite institutions as Harvard, Georgetown, Columbia, and Cornell (all of which require a minimum score of 100). Our students have also been accepted to respected schools such as Boston University (minimum score of 95), Emory University (80), Ohio State University (71), and the University of Alabama (61). Our roster of former students includes alumni of top undergraduate and graduate programs who have gone on to distinguish themselves at Fortune 500 companies and Riyadh businesses (such as General Motors, Valero Energy, Fannie Mae, Wells Fargo, Saudi Telecom, Arab Supply & Trading Corporation, Samba Financial Group, and Saudi Aramco Mobil Refinery). We've also taught future civil servants, independent businessmen and businesswomen, educators at all levels, and artists of all types. Contact Manhattan Review right away for more information on how we can help you pass the TOEFL and get started on a bright future.

The lessons are well-structured. The presentation session is very helpful. The instructor is very friendly and responsive to students' questions.
- Sanido (This student took our Columbia Business School Communication and Culture boot camp.)
Riyadh
Primary Course Venue:

Sheraton Riyadh Hotel & Towers
King Abdullah Road, Al Wurud
Riyadh 12216, Saudi-Arabien

NOTE: We do NOT typically have staff at the venue, so email us before visiting the venue.
Meet a Riyadh TOEFL Tutor: Abayomi B.
Abayomi B. is a native of Lagos, Nigeria. The difficult political situation in that country forced her family to emigrate to Europe when she was 15 years old. They settled in Manchester, England, where her father opened a small restaurant. Abayomi went from not speaking a word of English to scoring a 110 on the TOEFL just two years later as part of her successful application to Johns Hopkins University.
After finishing her undergraduate studies in chemistry, Abayomi completed a master's degree program at the University of Maryland, and is now a chemical engineer for a large Riyadh company. She tutors part-time for Manhattan Review because she can empathize with the difficulties that confront international students. "I know how hard it is to attend college in a foreign culture," she says. "I feel what I can only describe as an obligation to help others meet this daunting but rewarding challenge."
As Seen In