Best TOEFL Test Prep Courses and Tutoring in Dubai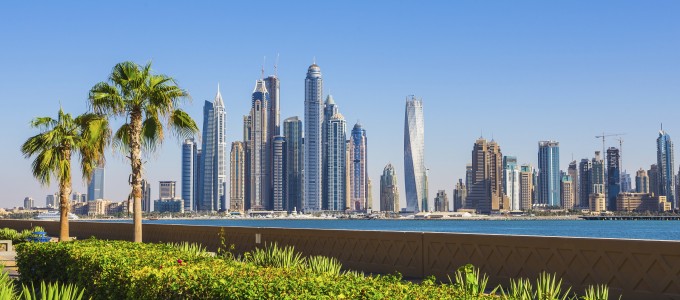 All universities at which the primary language of instruction is English require non-native speaking applicants to demonstrate English-language proficiency. The most common means of doing so is the Test of English as a Foreign Language (TOEFL), which is a test that evaluates the ability to speak, read, write, and understand the language. Manhattan Review is a high-end test prep company that has been preparing students for the TOEFL and other standardized tests in Dubai and cities around the world since 1999. Our TOEFL prep classes, one-on-one TOEFL tutoring, and TOEFL practice tests have helped countless international students pass the TOEFL and get accepted to world-renowned institutions such as Princeton, Stanford, Johns Hopkins, Oxford, and American University in Dubai. Our past students have accomplished their goals, and so can you.
There are several important things to keep in mind when preparing for the TOEFL. First of all, knowledge of the specific tasks to be completed on the test is just as important, if not more so, as the ability to carry on an everyday conversation in English. Manhattan Review's prep classes place strong emphasis on TOEFL exercises, so you can develop the skills you need with a reasonable amount of time and effort. Secondly, "passing" the TOEFL is largely dependent on the specific requirements of a given institution or even a specific department within that institution. Acceptable TOEFL scores can range from 61 (at Arizona State University) to 100 for most Ivy League schools. Finally, testing anxiety can contribute to poor performance. The best prescription for this is adequate preparation, which Manhattan Review's prep courses will provide, and we will also teach you a few techniques that will help silence your internal voices of doubt.
If you aspire to work at Dubai's best companies, rest assured that some of Manhattan Review's former students have secured positions at Al Nassma Chocolate, Dragon Oil, Noor Takaful, and Xpanse CGI. Maybe you feel that Fortune 500 companies are the way to go. We have past students working for Walmart, AT&T, Marathon Petroleum, and UPS. Or perhaps the business world isn't for you. We also have clients who have gone on to become teachers, government employees, artists, and public advocates. Whatever your goals, Manhattan Review's TOEFL prep classes and private tutoring will help you pass the TOEFL and get on with your future.

The instructor is patient in his explanation, and he knows the topics really well.
- Chew (This student took our Columbia Business School Communication and Culture boot camp.)
Dubai
Primary Course Venue:

Park Hyatt Dubai
Baniyas Rd
Dubai, United Arab Emirates

NOTE: We do NOT typically have staff at the venue, so email us before visiting the venue.
Meet a Dubai TOEFL Tutor: Faisal M.
Faisal M., a Dubai native, has more than 15 years of experience as a schoolteacher and tutor. A graduate of American University in Dubai, where he studied mathematics, he also holds a master's degree from Cornell University. His own TOEFL scores placed him in the 98th percentile of all test-takers, and he teaches TOEFL, SAT, and GRE prep for Manhattan Review in addition to his day job as a math teacher at a local school offering instruction in the American curriculum.
Faisal has helped students from several different linguistic backgrounds and at all levels of English ability pass the TOEFL and get accepted to their chosen degree programs. "I was afraid that the TOEFL would prevent me from going to a top graduate school in the USA," said one former student. "Faisal showed me how to apply the English-language skills that I already had to each of the test's areas. When I learned that my grad school application was successful, he was the first person I called." Faisal spends his down time staying in peak physical condition, mainly through running, lifting weights, and grueling Crossfit workouts.
As Seen In