TOEFL Private Tutoring in Abu Dhabi (United Arab Emirates)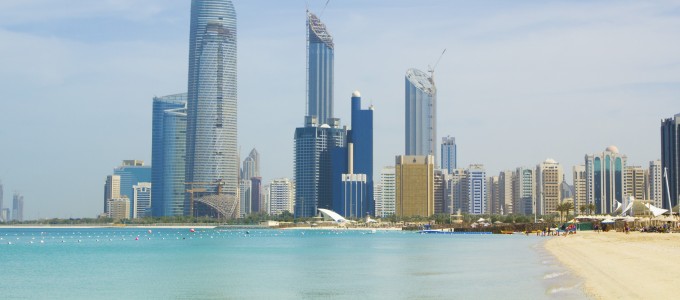 Adequate preparation for the Test of English as a Foreign Language (TOEFL) is simply a matter of acquiring proper instruction in TOEFL skills. Manhattan Review is an experienced provider of TOEFL prep courses and private TOEFL tutoring that have been helping students around the world pass the TOEFL since 1999. We employ the most highly credentialed TOEFL educators in Abu Dhabi, and our TOEFL offerings are both effective and convenient. Private tutoring in particular is the most efficient available way to pass the TOEFL due to our targeted instruction, which develops TOEFL skills and test-taking strategies by considering individual TOEFL strengths and weaknesses, learning style, and academic background. Our customized learning plans teach the appropriate abilities to students regardless of their current level of facility with the English language. Abu Dhabi students interested in studying at universities in the United States, United Kingdom, Canada, Australia, or other English-speaking countries cannot find a better company for TOEFL prep anywhere in Abu Dhabi.
Manhattan Review's private TOEFL tutoring allows our students to meet their TOEFL requirements in the shortest possible amount of time. The TOEFL is different from other standardized tests in that a "passing" score is all that is required. Unlike other admissions tests (such as the GRE or SAT), students do not derive additional admissions benefits from the highest possible scores. However, each institution has its own TOEFL standard. The Massachusetts Institute of Technology, for example, requires a TOEFL score of 90, but only "recommends" a score of 100. Graduate applicants to the University of Toronto must score at least 93 in most academic departments. The University of California Berkeley mandates at least 80 for its students. The Master of Engineering program at Duke University explicitly states that it does not require a minimum TOEFL score, but the middle 50% of accepted international students received a score between 100 and 104. Manhattan Review's private TOEFL tutoring helps our students negotiate this complex web of TOEFL standards.
The TOEFL prep services offered by Manhattan Review have helped thousands of students secure the academic training that serves as the foundation of professional success. Our TOEFL students have been accepted to world-class institutions in the United States (such as Harvard, Princeton, Yale, and Stanford), United Kingdom (Oxford, the University of Manchester, and the University of London), Australia (the University of Melbourne and Australian National University), and Canada (the University of Toronto, the University of British Columbia, and McGill University). Our students have used their degrees to acquire rewarding and well-paid positions at Fortune 500 companies and Abu Dhabi firms, such as State Farm Insurance, United Technologies, Energy Transfer Equity, Rotana Hotels, Experience Media Studios, and Abu Dhabi National Hotels. Contact Manhattan Review today to find out more about how we can improve your future prospects.
TOEFL Private Tutoring
Hours package 12 to 48 hours, Personalized 1-on-1 Tutoring, In Person or Live Online
Abu Dhabi, United Arab Emirates
TOEFL Private Course
12 hours in total, Personalized 1-on-1 Course, In Person or Live Online
Abu Dhabi, United Arab Emirates

The lessons are well-structured. The presentation session is very helpful. The instructor is very friendly and responsive to students' questions.
- Sanido (This student took our Columbia Business School Communication and Culture boot camp.)
Abu Dhabi
Primary Course Venue:

Sheraton Abu Dhabi Hotel & Resort
Corniche Road
Abu Dhabi, United Arab Emirates

NOTE: We do NOT typically have staff at the venue, so email us before visiting the venue.
Meet an Abu Dhabi TOEFL Tutor: Lin G.
Lin G. has guided more than 300 students to TOEFL scores of 100 or better during her five years as a TOEFL educator. A native of Seoul, South Korea, Lin graduated summa cum laude from Emory University with a bachelor's degree in American studies. She then completed a master's degree in education at the University of Georgia.
Lin has lived and taught in Abu Dhabi since 2014, after previously residing and working in Atlanta, New York, and London. Her TOEFL students have been accepted to selective universities both public (such as the University of Virginia, UC Berkeley, and the University of Michigan) and private (including Stanford, Harvard, and Princeton). In her spare time, Lin enjoys playing tennis, reading modern American literature, and freehand drawing.
As Seen In