Best TOEFL Test Prep Courses and Tutoring in Abu Dhabi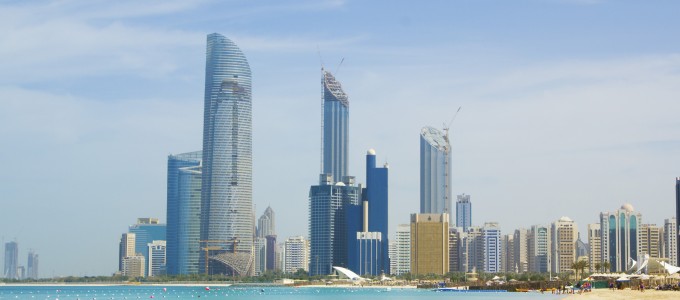 Manhattan Review in Abu Dhabi offers a variety of effective and convenient services for the Test of English as a Foreign Language (TOEFL). Abu Dhabi applicants to universities in the United States, Canada, United Kingdom, Australia, and other countries can reliably pass the TOEFL with our on-site TOEFL prep classes, TOEFL prep courses in online interactive format, or TOEFL private tutoring, and we also provide TOEFL practice tests. Established in 1999, Manhattan Review has taught test prep to thousands of students in major Asian, European, and North American cities. Our students have been accepted to many of the best universities in the English-speaking world, including the London School of Economics, Harvard, the University of Edinburgh, Princeton, Oxford, Yale, Dartmouth, the University of Melbourne, the University of Virginia, Georgetown, and Cornell. No other company can approach our record of success with teaching TOEFL prep to international students.
The first step in preparing for the TOEFL is determining the requirements of our students' chosen schools and programs. The upper end is represented by Oxford, which mandates a TOEFL score of 110 (this composite score must be built from at least 22 listening, 24 reading, 25 speaking, and 24 writing). Ivy League schools generally require a 100, but there is a full range of options for students below this level. The University of Chicago will normally accept students who score a 90, and the minimum TOEFL score at Middle Tennessee State University is a 71. Bowling Green State University recommends a score of 71, but is willing to grant provisional admission to lower-scoring students if they complete an on-campus course in academic English. Determining appropriate score levels is important because admissions preferences are not given to students who exceed institutional standards. Students need only achieve their program's minimum scores; anything more than this is an unnecessary investment of time and effort.
Manhattan Review's TOEFL prep courses and private tutoring are designed to accommodate the wide variety of TOEFL requirements stipulated by individual schools and departments. This approach condenses the TOEFL preparation process, saving our students both time and money. Our TOEFL teachers implement instructional methodologies that are oriented around TOEFL success, which is a different skill than fluency in the English language. The effectiveness of our approach is shown by the undergraduate and graduate programs to which our students have been accepted as well as the organizations that have hired our past students. Companies that currently employ former Manhattan Review TOEFL clients include General Motors, Valero Energy, Cardinal Health, and Boeing, in addition to local firms such as Abu Dhabi National Exhibitions Company, Daman, Finance House, and Abu Dhabi National Oil Company. Manhattan Review's TOEFL prep courses and private tutoring will help you complete your TOEFL requirements, so that you can get on with your undergraduate or graduate studies and future professional success.

The instructor is patient in his explanation, and he knows the topics really well.
- Chew (This student took our Columbia Business School Communication and Culture boot camp.)
Abu Dhabi
Primary Course Venue:

Sheraton Abu Dhabi Hotel & Resort
Corniche Road
Abu Dhabi, United Arab Emirates

NOTE: We do NOT typically have staff at the venue, so email us before visiting the venue.
Meet an Abu Dhabi TOEFL Tutor: Nikita N.
Nikita N., a native of Kirov, Russia, has ten years of experience as a TOEFL tutor in the United States, Canada, and United Arab Emirates. He holds bachelor's and master's degrees in English literature from the University of New Hampshire and the University of Pennsylvania. His teaching experience also includes English language tutoring and courses in English literature at a community college in western Maryland.
Nikita has helped students from Europe and Asia pass the TOEFL requirements of top universities, including Oxford, Harvard, the University of Chicago, the University of London, and Georgetown. His students appreciate his dedication to their TOEFL learning and enjoy his outgoing personality. They also frequently compliment his linguistic skills (in addition to English and Russian, he is also fluent in French and Spanish).
As Seen In