GMAT Private Tutoring in Abu Dhabi (United Arab Emirates)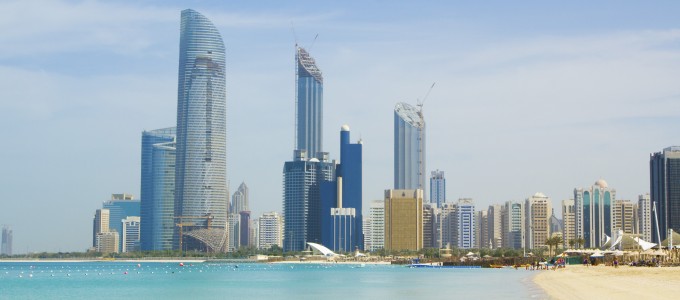 Abu Dhabi students seeking elite scores on the Graduate Management Admission Test (GMAT) should contact Manhattan Review right away for detailed information on our effective, convenient, and customized local GMAT preparation services. We offer business school applicants in Abu Dhabi meticulously designed on-site and online GMAT prep courses and individualized private GMAT tutoring that have been responsible for thousands of top GMAT scores in the years since our company was founded in 1999.
The pedagogical concept of differentiated instruction is the linchpin of our GMAT private tutoring plans. We assess each and every client for relevant characteristics, and then create and implement customized learning plans informed by individual GMAT strengths and weaknesses, prior academic history, academic goals, and preferred learning style. International students particularly benefit from this cutting-edge approach to GMAT teaching and learning. Our customized instruction teaches Abu Dhabi students how to overcome common test prep issues associated with the cultural differences between the United States (where the GMAT was created) and the UAE.
Abu Dhabi students should not be discouraged from applying to business schools in the United States and other English-speaking countries. Most of these institutions have large international student populations that often account for one-third or more of accepted applicants. The most recent entering MBA class at Northwestern University's Kellogg School of Management (a business school consistently ranked in the top 10 nationally) was comprised of 40% international students, with over 50 nationalities represented. 32% of MBA students enrolled at the University of Pennsylvania's Wharton School are from 72 countries other than the United States.
American business schools are quite welcoming to students from overseas, but these students must meet the same strict admissions requirements as their American peers. The GMAT is the most significant of these requirements, far outweighing undergraduate GPA, undergraduate institution, essays, letters of recommendation, and work experience. 80% of Wharton MBA students scored between 700 (the 89th percentile of all test takers) and 770 (the 99th percentile) on the GMAT, with an average score of 732 (the 96th percentile). The mean GMAT score of Kellogg students is 724 (the 95th percentile).
Manhattan Review's GMAT private tutoring and prep courses have helped thousands of our GMAT students acquire the skills needed for upper-percentile GMAT scores and acceptance to Harvard Business School, the Stanford Graduate School of Business, the University of Chicago's Booth School of Business, Duke University's Fuqua School of Business, and almost every other noteworthy graduate business program. Many of our former GMAT clients have graduated from these business schools and accepted important and highly compensated positions at Fortune 500 companies such as Microsoft, Exxon Mobil, Berkshire Hathaway, and State Farm Insurance, in addition to Abu Dhabi firms such as Etihad Airways, Liwa Chemicals, Sorouh Real Estate, and Experience Media Studios.
GMAT Private Tutoring
Hours package 12 to 48 hours, Personalized 1-on-1 Tutoring, In Person or Live Online
Abu Dhabi, United Arab Emirates
GMAT Private Course
12 hours in total, Personalized 1-on-1 Course, In Person or Live Online
Abu Dhabi, United Arab Emirates

I took the test yesterday…and got a 710! I am really pleased with that result, and want to thank you Laura for all of your help during the Manhattan Review weekend. I definitely am glad that I took the course :)
- Lauren (This student took our Frankfurt GMAT weekend course)
Abu Dhabi
Primary Course Venue:

Sheraton Abu Dhabi Hotel & Resort
Corniche Road
Abu Dhabi, United Arab Emirates

NOTE: We do NOT typically have staff at the venue, so email us before visiting the venue.
Meet an Abu Dhabi GMAT Tutor: Amiri C.
Amiri C., an Abu Dhabi native, has been a GMAT tutor for Manhattan Review since 2009. He is also an account manager at a local financial services firm. He graduated magna cum laude from Georgetown University, with an undergraduate degree in political science, and then completed his MBA at UCLA's Anderson School of Management. His profile of teaching experience also includes a stint as a long-term substitute teacher of U.S. government and politics at a private school in the Washington, DC area and volunteer teaching of English as a second language.
Amiri has taught over 200 students how to receive GMAT scores of 700 or better, and his list of GMAT student business school acceptances includes the Wharton School, Columbia Business School, Harvard Business School, the University of North Carolina's Kenan-Flagler School of Business, and several other highly ranked programs. His favorite hobbies are cooking fusion cuisine, fantasy football, and following U.S. presidential politics, which he finds "deliciously entertaining."
Our Books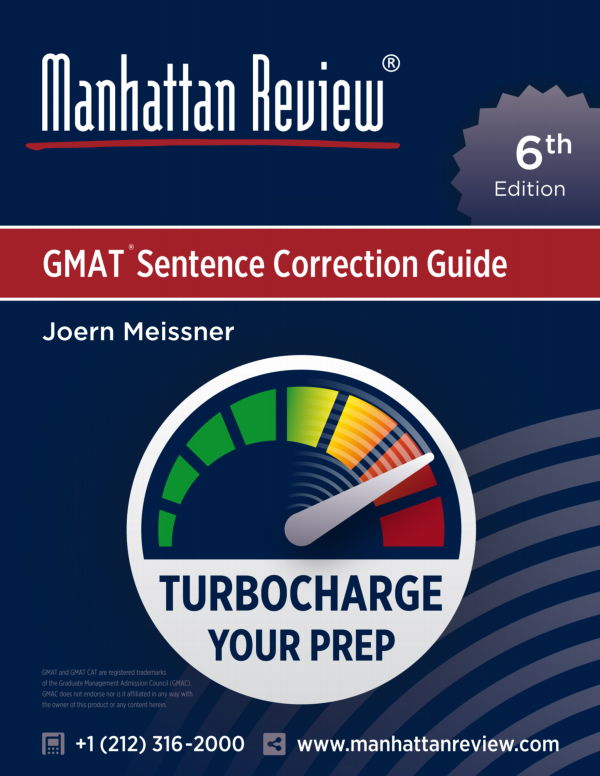 As Seen In