Best GMAT Test Prep Courses and Tutoring in Riyadh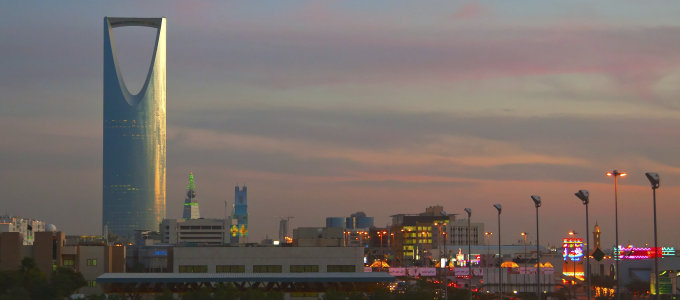 Manhattan Review's prep courses and private tutoring for the Graduate Management Admission Test (GMAT) are ideal for Riyadh students applying to business schools in the United States, United Kingdom, and other countries with institutions that accept the GMAT. We offer on-site GMAT prep courses in Riyadh, GMAT prep classes in online interactive format, and private GMAT tutoring in Riyadh, as well as GMAT practice tests and MBA admissions consulting. Manhattan Review has been the go-to resource for prospective business students worldwide since 1999. Our GMAT prep services have been key factors in getting our students accepted to Harvard Business School, the London School of Economics, Georgetown University's McDonough School of Business, Northwestern University's Kellogg School of Management, London Business School, and many other top master's degree programs. Manhattan Review's GMAT prep classes and private tutoring are focused on student success, and we offer a quality of instruction to international students that no other company can match.
The GMAT is too difficult a test to entrust to unproven self-study methods or formulaic instruction, and it can be even more challenging for non-American students due to various cultural factors. The GMAT is comprised of four sections: analytical writing, integrated reasoning, quantitative, and verbal. These sections require diverse skills that include analysis of argument, data evaluation, problem solving, and reading comprehension. Total scores range from 200 to 800, with more than two-thirds of test-takers receiving scores between 440 and 640, which are generally not high enough to secure acceptance to highly ranked graduate business programs. Furthermore, the test itself is a product of American culture, and can thus place students from overseas at a disadvantage. At Manhattan Review, we are experts at preparing international students for the GMAT. Our instruction covers subject matter knowledge, test taking strategies, and best use of study time, and unlike our competition, we are diligent in our efforts to help students overcome the standard obstacles that arise when preparing for an assessment that originates in a largely unfamiliar culture.
Manhattan Review's GMAT prep services derive their legitimacy from both elite business school acceptances and the professional success our former students have achieved after graduation. Our clients have used their Master of Business Administration, Master of Finance, Master of Accountancy, and other graduate degrees to carve out lucrative careers in the business world. Whether at Fortune 500 companies such as General Electric, Ford Motor, and JP Morgan Chase, or Riyadh firms such as Kingdom Holding Company, Savola Group, and Samba Financial Group, our past students have acquired the skills that businesses want and need. They work as executives, analysts, investors, accountants, and in nearly every other field in business. Manhattan Review's GMAT prep courses and private tutoring lay a solid foundation for business school acceptance, which leads to high-quality business training and the ability to compete in the global economy.

I just wanted to let you know that I scored 750 in the GMAT first time around. Thank you very much for your help.
- Florian (This student took our Frankfurt GMAT weekend course)
Riyadh
Primary Course Venue:

Sheraton Riyadh Hotel & Towers
King Abdullah Road, Al Wurud
Riyadh 12216, Saudi-Arabien

NOTE: We do NOT typically have staff at the venue, so email us before visiting the venue.
Meet a Riyadh GMAT Tutor: Neha J.
Neha J., originally from London, England, comes from a family of Indian descent. She is a graduate of the University of Edinburgh, where she took an undergraduate degree in economics. A GMAT score of 730 clinched her application to Dartmouth College's Tuck School of Business. After finishing her MBA, she returned to London to accept a junior executive position at a large investment firm. Her marriage to a Saudi financial analyst brought her to Riyadh, where the couple has lived since 2011.
Neha currently pursues an active professional career that includes GMAT tutoring, business consulting, and the development of various investment ideas. Her elite education and real-world business experience make her an outstanding GMAT tutor, as her students often attest. "Neha's tutoring showed me that the GMAT can be mastered," read one of her recent student evaluations. "Her teaching is based on the same strategies that led to her own high GMAT scores, success in business school, and success in business."