Best GMAT Test Prep Courses and Tutoring in Abu Dhabi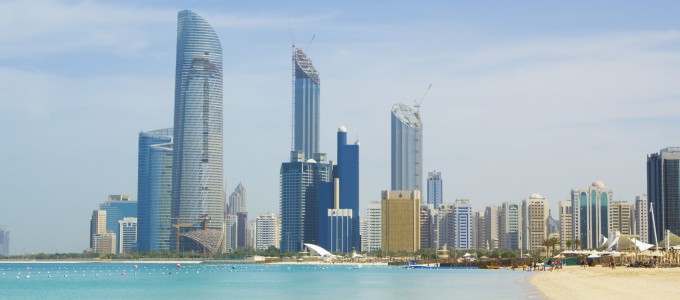 Abu Dhabi students interested in attending top graduate business programs such as the Sloan School of Management at the Massachusetts Institute of Technology, Dartmouth College's Tuck School of Business, Harvard Business School, the Stanford Graduate School of Business, or Columbia Business School can reach their goals with Manhattan Review's local GMAT prep services. Business school applicants in Abu Dhabi can choose either on-site GMAT prep courses, GMAT prep classes in online interactive format, or GMAT private tutoring, and we also provide MBA admissions consulting and GMAT practice tests. Manhattan Review has been teaching students around the world how to ace the GMAT since 1999, and we've seen thousands of our students accepted to all of the business schools mentioned above and many more. Our GMAT educators are the most qualified prep tutors in the industry, with impressive academic credentials, substantive teaching experience, and real-world familiarity with international business. Contact us today for more information on our rigorous, practical, and convenient GMAT prep courses and private tutoring.
Business school admissions committees are faced with a difficult task when screening applicants. Most of these institutions receive far more applications than they can reasonably accept, which necessitates hard choices from a highly qualified applicant pool. The standardized nature of the GMAT helps admissions officials evaluate diverse applicants on a level playing field (or at least one that is thought to be so). Given the wide variety of credentials that must be assessed during the admissions process, it is not surprising that a recent admissions survey found the GMAT to be the most heavily weighted portion of the business school application. This survey indicated that the GMAT was responsible for over one-fifth (21.7%) of admissions decisions on average, and is considered to be far more important than undergraduate GPA (10.3%), undergraduate institution (5.9%), or prior work experience (4.7%). Prospective business students should therefore make every effort to perform as well as possible on the GMAT. Manhattan Review's GMAT prep courses and private tutoring offer proven results that significantly exceed available self-study methods or inexperienced private tutoring, ensuring that our students make the most of their time and effort.
Completion of an MBA is the most reliable way for a business professional or recent graduate to advance his or her career. Independent research has shown that MBA holders can expect a 170% salary increase over pre-MBA compensation within five years of graduation. Harvard Business School reports that 97% of its MBA graduates received a job offer, with a median base salary of $120,000 per year. Manhattan Review's international GMAT clients have accepted lucrative and rewarding positions at Fortune 500 companies (including Wells Fargo, Prudential Financial, and JP Morgan Chase) and Abu Dhabi firms (such as Rotana Hotels, Oman Insurance Company, and Aldar Properties). Start or improve your business career with a strong business school application that features the elite GMAT scores provided by Manhattan Review's GMAT prep courses and private tutoring in Abu Dhabi.

Excellent course! Great instructor! I really liked the live online teaching.
- John (This student took our Online GMAT classic course)
Abu Dhabi
Primary Course Venue:

Sheraton Abu Dhabi Hotel & Resort
Corniche Road
Abu Dhabi, United Arab Emirates

NOTE: We do NOT typically have staff at the venue, so email us before visiting the venue.
Meet an Abu Dhabi GMAT Tutor: Ali L.
Ali L. is a graduate of the University of Kentucky and Cornell University's Johnson Graduate School of Management, with a bachelor's degree in chemistry and a master of business administration. His total GMAT score of 750 ranked in the 98th percentile of all test-takers. He has been a GMAT tutor since 2011, and his students have been accepted to several of the best business schools in the United States.
Ali is currently a mid-level manager at a chemical manufacturing company with offices in Abu Dhabi. Originally from Nashville, Tennessee, he has lived in the UAE with his wife and two children since 2015. His business and teaching career and his family take up most of his time, but he still makes every effort to pursue his hobbies, which include woodworking, gardening, and following the University of Kentucky's basketball team.
Our Books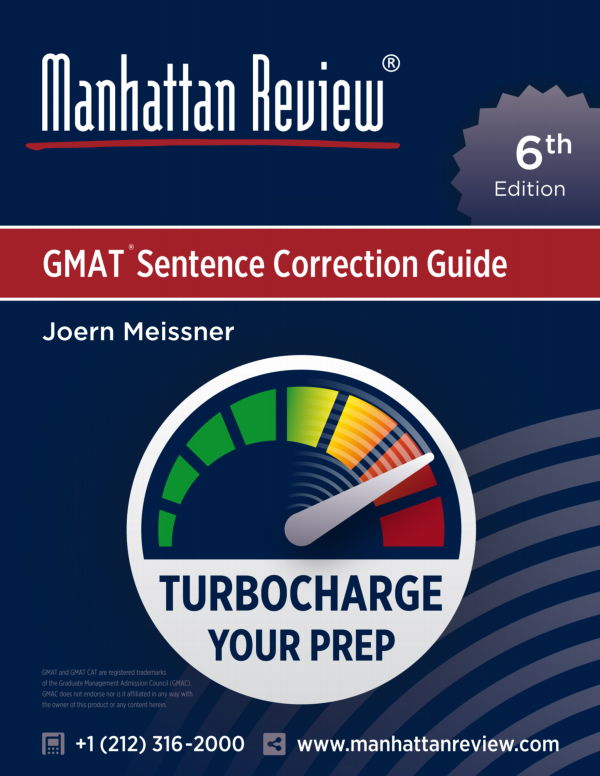 As Seen In