Best GMAT Test Prep Courses and Tutoring in Dubai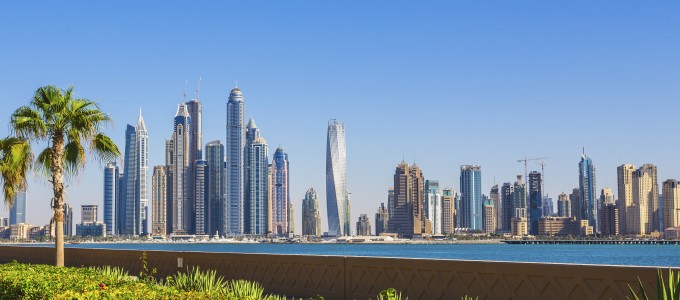 Dubai students can get outstanding scores on the Graduate Management Admission Test (GMAT) with the guidance of Manhattan Review's prep classes and private tutoring. We've helped countless students raise their scores to the levels necessary for admission into Stanford Business School, the University of Chicago's Booth School of Business, Northwestern University's Kellogg School of Management, and American University in Dubai. Some of Manhattan Review's Dubai alumni are now employees of Emaar Properties, Al Habtoor Motors, Unity Resources Group, and other prominent local firms. Others work for international corporations such as Daimler Chrysler, Allianz Worldwide, and Royal Dutch Shell. Manhattan Review has helped start careers in every area of business, in nearly every corner of the globe. Contact us today, and we'll get you on your way to your own distinguished business career.
Manhattan Review's GMAT prep classes give our students the benefits of the latest innovations in teaching and learning theory in addition to our many years of experience with prep tutoring. Some of our competitors are reluctant to undertake the effort and expense of keeping their course materials up to date. At Manhattan Review, we understand that giving our clients the best possible service means constantly reviewing and revising our teaching methods and materials to reflect new ideas. We also take full advantage of testing statistics compiled by our research team, because this helps us better understand the needs of our students. When you sign up for a Manhattan Review GMAT prep course, what you get is a result of the tireless labor of tutors, researchers, and educational theorists.
The GMAT is taken by approximately 250,000 students worldwide each year, including anywhere from 900 to 1100 United Arab Emirates resident applicants to MBA, non-MBA master's degree, and doctoral programs. The test is scored from 200 to 800, and the average UAE student receives a score of about 580. Applicants to selective business schools in the United States must significantly exceed this average score. The typical student at Dartmouth University's Tuck School of Business got a 720, while successful applicants to the Massachusetts Institute of Technology's Sloan School of Management averaged 710. Manhattan Review's highly effective GMAT prep courses and private tutoring are the right prescription for bringing an average score up to an exceptional level.

Did my GMAT again today and scored a 720! So Manhattan Review course contributed to a 80 points increase in my score (first time I scored 640).
- Steven (This student took our Amsterdam GMAT weekend course)
Dubai
Primary Course Venue:

Park Hyatt Dubai
Baniyas Rd
Dubai, United Arab Emirates

NOTE: We do NOT typically have staff at the venue, so email us before visiting the venue.
Meet a Dubai GMAT Tutor: Sarah H.
Sarah H. was born and raised in Worcestershire, England, and completed her undergraduate degree at the London School of Economics. She received her MBA from the University of Michigan's Ross School of Business, and spent six years as an analyst for an American oil company before being transferred to their Dubai office. Sarah tutors part-time for Manhattan Review, specializing in GMAT prep for applicants to MBA programs in the United States. She combines her business career, experience as a graduate business student in the United States, and dedication as an educator to produce successful results for her students in Dubai, many of whom have been accepted to the best business schools.
"Before I signed up for private tutoring with Sarah, my scores on the GMAT practice tests were only slightly above average," said a former student who is now a junior executive at a Dubai financial services company. "Sarah's teaching showed me how to approach the test in a way that was best for me, and I was soon getting results that were well above average. I got accepted to my chosen business school, finished my MBA, and the rest is history." Sarah and her husband Nigel, an independent businessman, have three children. The family enjoys travel, and they have made recent trips to Europe, Australia, and Japan. Sarah's students rave about her cooking, and tutoring sessions usually begin with a collection of pastries.
Our Books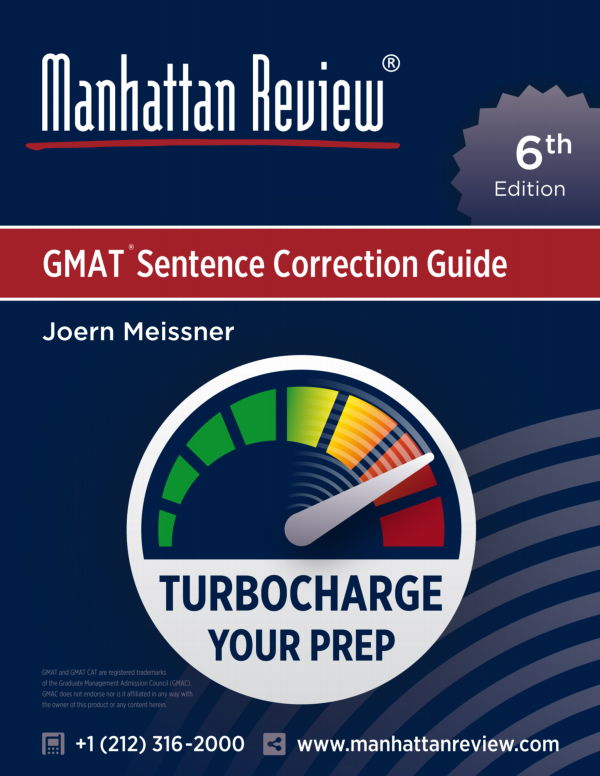 As Seen In