SAT Private Tutoring in Dubai (United Arab Emirates)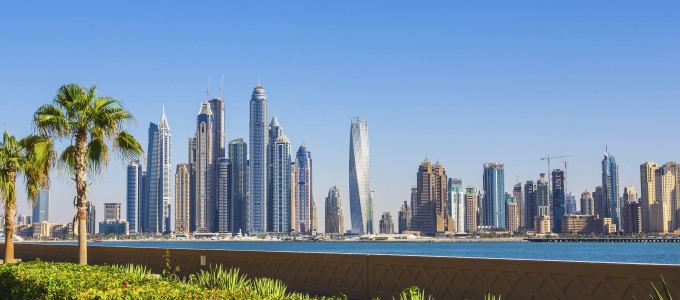 Manhattan Review offers the most effective SAT tutoring available in Dubai. Our tutors have the credentials and experience to get the results our students demand. We have been helping college applicants succeed on standardized tests since 1999, and our satisfied clients number in the thousands. Manhattan Review's SAT prep services have been an important factor in getting our students accepted into highly selective universities, such as Princeton, Harvard, Stanford, Columbia, Duke, Georgetown, and UC Berkeley. We've also guided students into local universities that require the SAT, including American University in Dubai, Dubai Medical College, and the University of Dubai. Wherever and whatever you wish to study, Manhattan Review has the SAT tutors to assist you in getting admitted to the school of your choice.
Since the beginning of the 21st century, there have been numerous revisions to the policies and procedures of SAT administration and to the content and scoring of the test itself. From the elimination of certain types of questions and alterations to score submission requirements to changes in scoring scale and number of required sections, staying current with the SAT is no easy task. This is why you need the services of Manhattan Review - a test prep company that is dedicated to keeping our SAT private tutoring, prep classes, and practice tests as up to date as possible. Our tutors are also well acquainted with the latest research into SAT teaching and learning, and their teaching implements the most current modes of thought on these issues. Some tutoring companies refuse to change with the times, but at Manhattan Review, we realize that your future is too important for yesterday's instruction.
Manhattan Review clients from years past have succeeded in professional life as well as in college. We're extremely proud of our former students, who now have careers at many of Dubai's best companies. Emirates NBD, Parzel Express and Logistics, and ITP Publishing Group are just a few of the local firms staffed with Manhattan Review alumni. We're also well represented in the Fortune 500, with past clients working for Express Scripts Holding, State Farm Insurance, American Airlines Group, and several other top companies. Our graduates work in almost every field, in the private and public sectors, and in countries all over the world. Contact Manhattan Review today for more information on our SAT private tutoring and prep classes. We look forward to helping you build your future.
SAT Private Tutoring
Hours package 12 to 48 hours, Personalized 1-on-1 Tutoring, In Person or Live Online
Dubai, United Arab Emirates
SAT Private Course
12 hours in total, Personalized 1-on-1 Course, In Person or Live Online
Dubai, United Arab Emirates

He helped us relate new vocabulary words with words we use everyday. I learned some excellent SAT tips and new vocab.
- Jessica (This student took our SAT preparation course)
Dubai
Primary Course Venue:

Park Hyatt Dubai
Baniyas Rd
Dubai, United Arab Emirates

NOTE: We do NOT typically have staff at the venue, so email us before visiting the venue.
Meet a Dubai SAT Tutor: Noriko A.
Noriko A. is a Manhattan Review prep tutor specializing in the SAT and GRE. She is a graduate of Washington University in St. Louis, with a BA in Germanic languages and literatures, and Wake Forest University, with an MA in interpreting and translation studies. A fluent speaker of Arabic, Noriko has been in Dubai for the past 10 years, where in addition to her tutoring she provides translation services to a variety of local businesses on a freelance basis. Originally from Tokyo, Japan, she is a true global citizen, having lived in no fewer than seven countries.
Noriko's linguistic training places her tutoring for the verbal and writing portions of the SAT at the highest level, but she is no slouch in math. "The best part of studying with Noriko is that she truly understands the concept of language – its components, its evolution, and how it is built," read one comment on her student evaluations. "My verbal scores absolutely shot up with her help, and though I was already in pretty good shape on math, she did a world of good for me in that area as well." When she's not tutoring or translating, Noriko enjoys doing yoga, caring for several pet reptiles, and watching soap operas on TV.