Best SAT Test Prep Courses and Tutoring in Abu Dhabi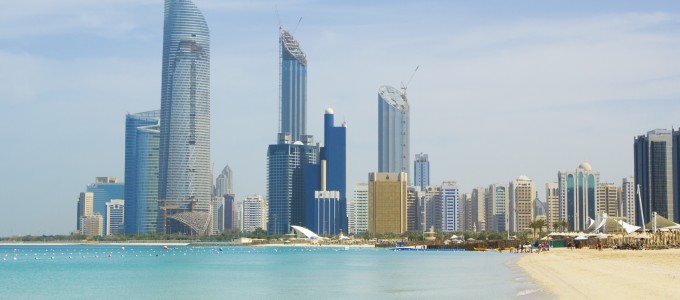 Abu Dhabi students applying to colleges in the United States and other countries can substantially improve their admission prospects with Manhattan Review's SAT prep services. Local students can maximize their SAT performance with our on-site SAT prep courses, SAT virtual classroom instruction, SAT private tutoring, and SAT practice tests. Manhattan Review is an international test prep company founded in 1999 to serve the test prep needs of overseas applicants to post-secondary institutions in which the language of instruction is English. We have helped thousands of students live their dreams of attending Oxford, Harvard, the University of London, Princeton, the University of Edinburgh, Yale, Georgetown, the University of Virginia, and many other well-respected and highly ranked schools.
The quality of Manhattan Review's SAT prep services is derived from our materials and our people. Our SAT course syllabi and methods of instruction have been meticulously designed through our many years of experience and in consultation with the latest research on SAT teaching and learning. Our SAT tutors and instructors are the most qualified professional SAT educators in Abu Dhabi, with impressive academic and teaching credentials as well as dedication to student success. Other test prep companies focus their efforts on American students. Manhattan Review is the best available test prep resource for Abu Dhabi applicants to universities in the United States, United Kingdom, Australia, Canada, and other English-speaking countries due to our unmatched level of experience with international students.
Recent revisions to the SAT are substantial, and they include content changes to all sections as well as a new scoring system that evaluates more skills than ever before. The College Board has claimed that the 2016 SAT is an assessment that is more relevant to post-secondary study, and as educators ourselves, we agree. The SAT's math and verbal tests are now more concerned with useful abilities than rote acquisition of narrow skills, and we expect the new SAT to better support student performance in college over the long term. The SAT has also adopted enhanced scoring that provides colleges with more information about student performance and potential, and we applaud these changes. Success on the new SAT, however, requires the most up-to-date preparation possible. Manhattan Review's SAT prep courses and private tutoring are the most current SAT prep services available in Abu Dhabi, and our services ensure that our students are ready for the new SAT.
Academic and professional accomplishment is common among Manhattan Review's international SAT clients. Our past students have graduated from top universities and gone on to careers in business, civil service, education, scientific research, the performing arts, and every other area of professional life. They've been hired by many of the world's most important companies, including Berkshire Hathaway, Apple, Verizon, JP Morgan Chase, Marathon Petroleum, Johnson & Johnson, and numerous other Fortune 500 firms. Former Manhattan Review students have also been hired by International Petroleum Investment Company, Abu Dhabi Future Energy Company, Rotana Jet, Emirates Telecommunications Corporation, and other local organizations. Join the distinguished roster of Manhattan Review students today by contacting us for more information about our Abu Dhabi SAT prep services.
SAT In-Person Classic
28 hours in total, Class Course, In-Person
Start: Sep 30, 2023

End: Nov 18, 2023

8 days left to start

Saturdays

12:00 PM - 03:30 PM

(Local Time)
Start: Oct 15, 2023

End: Dec 03, 2023

23 days left to start

Sundays

03:00 PM - 06:30 PM

(Local Time)

$1,590.00

$1,490.00

Early Booker
Start: Oct 28, 2023

End: Dec 16, 2023

36 days left to start

Saturdays

12:00 PM - 03:30 PM

(Local Time)

$1,590.00

$1,490.00

Early Booker
Start: Nov 12, 2023

End: Dec 31, 2023

51 days left to start

Sundays

03:00 PM - 06:30 PM

(Local Time)

$1,590.00

$1,490.00

Early Booker
SAT Private Tutoring
Hours package 12 to 48 hours, Personalized 1-on-1 Tutoring, In Person or Live Online
Abu Dhabi, United Arab Emirates
SAT Private Course
12 hours in total, Personalized 1-on-1 Course, In Person or Live Online
Abu Dhabi, United Arab Emirates

I like the amount of attention given to the topic and the instructor helped very much. She did a great job! My score on my diagnostic SAT went up 260 points!
- Chelsea (This student took our SAT preparation course.)
Abu Dhabi
Primary Course Venue:

Sheraton Abu Dhabi Hotel & Resort
Corniche Road
Abu Dhabi, United Arab Emirates

NOTE: We do NOT typically have staff at the venue, so email us before visiting the venue.
Meet an Abu Dhabi SAT Tutor: Ayman M.
Ayman M., an Egyptian national, holds a bachelor's degree in electrical engineering from George Washington University and a master's degree in computer science from the University of Southern California. He has six years of experience as an SAT tutor, and his students have been accepted to Harvard, Brown, the University of Pennsylvania, and the University of Virginia.
Ayman works as an engineer at an Abu Dhabi technology firm, and he also freelances his computer skills to a variety of local companies. His career success inspires his SAT students, who regularly compliment his quantitative intelligence, verbal skills, and enthusiasm for accomplishment. Ayman's hobbies are as diverse as his professional pursuits, and they include Egyptian pop music, studying the Russian language, and building cabinets and other furniture.
Our Books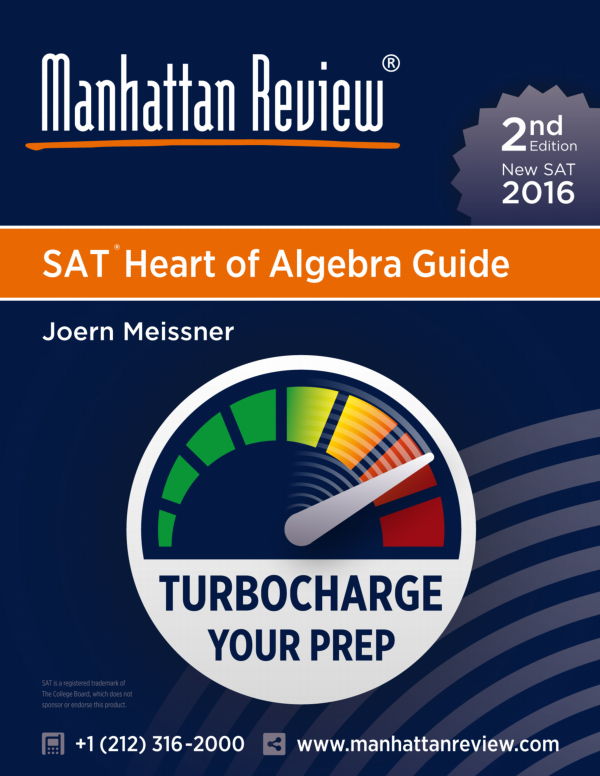 As Seen In