Best SAT Test Prep Courses and Tutoring in Dubai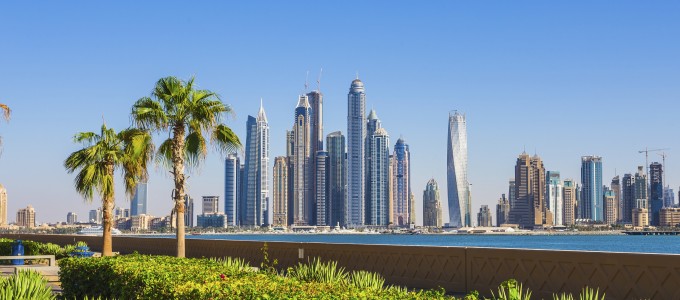 Manhattan Review's high-quality SAT prep services have been helping students in Dubai and other cities reach their academic goals since 1999. Our SAT prep classes have been developed through our experience teaching thousands of students to succeed on the test, and they are continuously updated to take full advantage of the latest innovations in teaching and learning. Prospective Manhattan Review prep course instructors are put through a rigorous screening process, and we only hire those teachers who meet our exacting standards. If you're disappointed with your current SAT scores, the first thing to understand is that lackluster results can often be attributed to an insufficient understanding of the test itself rather than a lack of academic ability or subject-matter knowledge. Testing anxiety can also be a significant issue, adversely affecting performance by introducing a fear of failure. With Manhattan Review's SAT prep classes, you'll learn more than math and verbal skills – you will become an expert on how to take the test, which will give you a new level of both competence and confidence. We'll also teach you stress reduction techniques that will enhance your performance even more. Our prep classes will help you overcome your individual challenges and make the most of your talents.
Manhattan Review's SAT prep courses and private tutoring have helped countless students raise their SAT scores to the levels necessary for admission into Stanford, the University of Pennsylvania, Dartmouth, Brown, Princeton, the University of Michigan, and many other highly reputable universities. Regardless of whether you intend to study anthropology, chemistry, history, physics, art, or another field entirely, Manhattan Review's SAT prep services can get you accepted to your first-choice school. Past Manhattan Review students have been hired by Dubai companies such as AW Rostamani Group, GEMS Education, Shifra Smart Homes, and Dubai Properties Group. Our former students also work for top companies in the United States, including Phillips 66, Lockheed Martin, Liberty Mutual Insurance Group, and Capital One Financial. Manhattan Review's SAT prep courses and private tutoring are your keys to an elite education, which is the first step toward the professional success you deserve. Contact us today for more information on how we can help you achieve SAT scores that are a true reflection of your potential.

Funny, made things clear and related things to real life. The SAT / ACT course was very helpful, I don't think I would've improved my reading skills without it. This course also gave me strategies to break down a reading. I got a feel for the SAT and had practice in areas I struggled in.
- Niaema Fox (This student took our SAT preparation course)
Dubai
Primary Course Venue:

Park Hyatt Dubai
Baniyas Rd
Dubai, United Arab Emirates

NOTE: We do NOT typically have staff at the venue, so email us before visiting the venue.
Meet a Dubai SAT Tutor: Mustafa F.
Mustafa F. was born and raised in Amman, Jordan. He holds a bachelor's degree in electrical engineering from Virginia Tech and a master's degree in computer engineering from the University of Virginia. Mustafa has lived in several cities in the Middle East, including Damascus, Beirut, Cairo, and Jerusalem, teaching computer literacy to underserved populations while developing a series of educational software programs. Investors interested in his ideas invited him to Dubai, and Mustafa found the city to be a great place to do business and teach. Soon after his arrival, he joined Manhattan Review's local team as a tutor specializing in SAT and TOEFL prep.
"Mustafa's tutoring uses technology, but at the same time I don't feel like I'm part of a lab experiment," said one of his students. "He's not just a tech guy -- he's a real teacher as well. The SAT score improvements that he got me speak for themselves." Mustafa's students have been accepted to several of the best universities in the United States, and his clients are well represented in the Ivy League. He is fluent in six languages, and keeps his skills sharp by reading newspapers from around the world. He also enjoys horseback riding, swimming, and golf.