Best LSAT Test Prep Courses and Tutoring in Abu Dhabi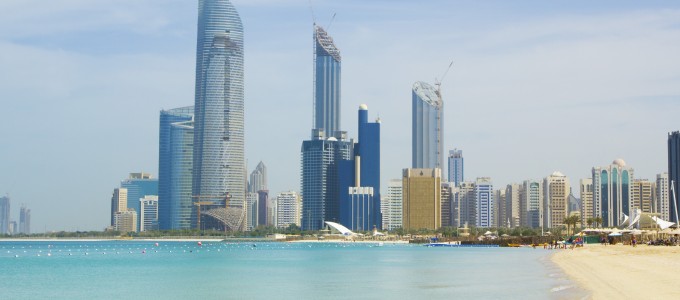 The Law School Admission Council estimates that over 300,000 law school applications are submitted each year. The Law School Admission Test (LSAT) is required of nearly all of these applicants, and serves as an important (if not the most important) factor in the admissions process. Manhattan Review in Abu Dhabi is an international test prep company that has been offering effective LSAT services with proven results since 1999. Prospective law students can maximize their LSAT scores with our on-site and online LSAT prep courses or LSAT private tutoring.
A number of commentators have criticized law schools for placing too much emphasis on the LSAT, but it is not difficult to understand why this practice persists. Law school rankings are calculated from a number of variables, one of which is the average LSAT scores of accepted students. This fact strongly motivates institutions to accept applicants with higher LSAT scores, as they would otherwise risk loss of prestige. Law school rank is sometimes also a consideration in starting salaries for JD holders, meaning that alumni as well as institutions have skin in the game. Law schools argue that the LSAT provides them with an independent and standardized means of assessing applicants, and there is plenty of truth to this notion. Applicants present a panorama of undergraduate, professional, and personal backgrounds, and the LSAT is seen as a concrete and objective skills assessment that is independent of this extreme degree of variety.
In the final analysis, prospective law students must understand that high LSAT scores reliably increase the odds of law school acceptance, even more so than undergraduate GPA. The top 50 law schools in the United States all have median LSAT scores of 160 (the 80th percentile) or above. At top-20 institutions, mean LSAT scores are at least 165 (the 92nd percentile), and are a minimum of 168 (the 96th percentile) at schools ranked in the top 10. Data published by the Law School Admission Council shows that an outstanding LSAT score can overcome a poor GPA with relative ease in most cases. Fortunately, high LSAT performance is an attainable skill that can be acquired with experienced instruction.
Manhattan Review's LSAT prep courses and private LSAT tutoring have helped countless students in Abu Dhabi and other cities receive top LSAT scores. Our students have been accepted to the law schools at Harvard, Georgetown, Yale, Columbia, Stanford, NYU, Duke, the University of Pennsylvania, and many other respected institutions. After finishing their law degrees, our former clients have been hired as legal professionals by law firms (including Jones Day, Mayer Brown, and Reed Smith), government agencies (such as the U.S. Department of Justice), private businesses (including Microsoft, JP Morgan Chase, and Amazon.com), and international organizations (such as the Red Cross). Contact Manhattan Review by phone, email, or online for detailed information on how our LSAT prep services in Abu Dhabi can help you succeed.

Hello, I just wanted to let you know that the current class that i am taking is really helping my studies. George has been a great help and I thank you for fitting the class into my busy schedule.
- Simone (This student prepared for the LSAT with us)
Abu Dhabi
Primary Course Venue:

Sheraton Abu Dhabi Hotel & Resort
Corniche Road
Abu Dhabi, United Arab Emirates

NOTE: We do NOT typically have staff at the venue, so email us before visiting the venue.
Meet an Abu Dhabi LSAT Tutor: Hoyt V.
Hoyt V. was born and raised in Tupelo, Mississippi, and completed his undergraduate degree in communication at Mississippi State University. An LSAT score of 175 ensured his acceptance to law school at the University of Chicago. After finishing his JD in the top 10% of his class, he became a staff attorney for a banking corporation based in Chicago, a job that he held for three years.
Hoyt has been an LSAT tutor in Chicago and Abu Dhabi since 2012. He relocated to the UAE after being transferred by his primary employer, and has taught LSAT prep to over 50 Abu Dhabi law school applicants. In the most recent admissions cycle, his LSAT students have been accepted to Georgetown Law Center, Boston University School of Law, Northwestern University School of Law, and the University of California's Hastings College of the Law.