Best GRE Test Prep Courses and Tutoring in Dubai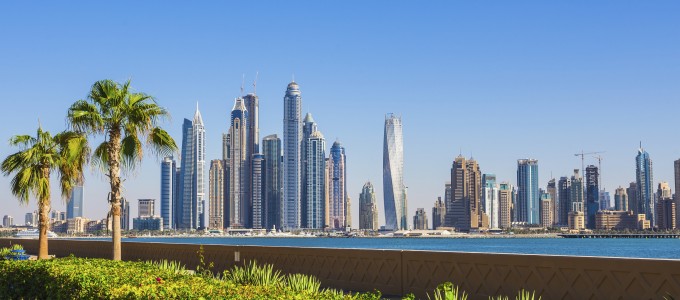 Manhattan Review's test preparation services for the Graduate Record Examination (GRE) are the most effective available in Dubai. We offer a full range of GRE prep services, from on-site prep courses and interactive online courses to private one-on-one tutoring and practice tests. We've taught students from virtually every field of study, and our prospective graduate student clients come to us from all stages of professional life, including recent graduates, mid-career professionals, and even soon-to-be retirees. We've provided GRE prep to students around the world, from countries in the Americas, Europe, the Middle East, and the Far East, and with varying degrees of English language ability. Regardless of your personal or professional background, Manhattan Review can help you ace the GRE and get accepted into an outstanding graduate program in your field. Contact us today for more information on how our GRE prep services can further your graduate school aspirations.
If you want to get accepted into an elite graduate school, you'll need upper-percentile GRE scores. The average score for all of the exam's 655,000 annual test-takers is in the low 150s for verbal and quantitative reasoning and slightly under 4 for analytical writing. Applicants to selective institutions must significantly exceed these numbers. Students admitted to Duke University, for example, averaged 160 in verbal and quantitative and 4.5 in writing, and at Johns Hopkins University, the typical graduate student scored 163 verbal, 164 quantitative, and 4.8 writing. The numbers at the University of Notre Dame were 165, 165, and 5.3 for verbal, quantitative, and writing respectively, and graduate students at the University of Michigan averaged 160 verbal, 167 quantitative, and 5.0 writing. Manhattan Review's GRE prep classes and private tutoring have helped a large number of our clients attain these high score levels and gain admission into graduate programs at all of the institutions mentioned above, and many other selective schools in Dubai, the United States, and around the world.
Manhattan Review's GRE clients have been successful in their degree programs and in their professional lives. Some of our alumni have gone on to careers in business at Fortune 500 companies or Dubai firms. Exxon Mobil, Microsoft, Archer Daniels Midland, Zabeel Investments, The Economical Printing Press in Dubai, and SHUAA Capital are just a few of the companies currently staffed by our former students. Manhattan Review clients have also secured teaching appointments at primary, secondary, and tertiary institutions, jobs at public and private research institutions, and positions with governmental and nongovernmental organizations. No matter what your career goals are, Manhattan Review's GRE prep classes and private tutoring can help you get started.

I would like to let you know that I took the GRE on Monday, December 6th and earned a score of 1200 (600 verbal, 600 quantitative). I think that I did very well on the essay portion of the test as well but won't receive those scores in the mail for a couple weeks or so. I would like to thank my instructor (George S.) and Manhattan Review for helping me to increase my score so much (I got a 1050 the first time I took the GRE in 2002) Thank you very much.
- Tamara (This student took a GRE class)
Dubai
Primary Course Venue:

Park Hyatt Dubai
Baniyas Rd
Dubai, United Arab Emirates

NOTE: We do NOT typically have staff at the venue, so email us before visiting the venue.
Meet a Dubai GRE Tutor: Dale K.
Dale K. is a native of rural Mississippi. He comes from a working-class background, with a carpenter father and home healthcare aide mother. From an early age, he showed exceptional academic potential, and was his high school's valedictorian in addition to starring as a running back for the (American) football team. He accepted a full scholarship to Rice University, where he completed a BA in classical studies. He then pursued graduate study in the same field, and he now holds an MA from Boston College and a PhD from Duke University. Since finishing his undergraduate education, Dale has earned his living teaching Latin at the high school level and as a prep tutor specializing in the GRE and the SAT. He has lived in Dubai since 2011, and is an important member of Manhattan Review's local team of tutors.
Dale's tutoring is inspired by his intimate knowledge of classical education. "Many educators never consider looking back hundreds or thousands of years for inspirational teaching methods," he says. "The study of rhetoric, for example, is generally regarded as archaic, but this field has a great deal of relevance to GRE prep. Rhetoric is about persuasion, which is a vital concept to understand in order to be successful on the verbal and writing portions of the GRE." Dale's Latin classes and prep tutoring keep him very busy, but he makes sure to stay in shape by playing tennis every weekend. Though injuries ended his own football career, he still a huge fan of the sport and follows the NFL religiously, especially the Carolina Panthers and Dallas Cowboys.