Best ACT Test Prep Courses and Tutoring in Abu Dhabi
Manhattan Review is Abu Dhabi's most respected provider of preparation services for the ACT. Abu Dhabi students can raise their ACT scores with our on-site ACT prep courses, ACT group instruction in online interactive format, ACT private tutoring, and ACT practice tests. Manhattan Review students learn the most effective approaches to the content of each ACT section, how to manage out-of-class study time, and how to take the test strategically for superior results. Manhattan Review has been teaching standardized test prep in major European, Asian, African, and North American cities since 1999, and we have helped thousands of students reach their goals of acceptance to the best universities in the English-speaking world. Our Abu Dhabi ACT tutors and instructors are career educators with impressive credentials and proven track records, and they are tirelessly dedicated to the success of their students. For details on our ACT services in Abu Dhabi or answers to any of your questions, contact us by phone, email, or online.
Universities that require an admission test will almost always accept either the ACT or SAT. Applicants for undergraduate admission should choose the test that best accentuates their academic strengths. Many educators believe that ACT questions are less difficult than their counterparts on the SAT, but that time management is more challenging on the former than on the latter. Unlike the SAT, the ACT includes a dedicated science section, which may appeal to students who excel in that area. The ACT has a distinctive scoring system, with English, math, reading, science, and composite scores all reported on a scale of 1-36 and a writing section scored from 1-12 (all in one-point increments). The number of possible sectional and composite ACT scoring outcomes is therefore much more narrow than the SAT, which reports scores from 200-800 on each section in 10-point increments. Students are advised to try diagnostic versions of both tests, and to opt for whichever test best suits their academic background and learning style.
Manhattan Review's ACT prep courses and private tutoring in Abu Dhabi have assisted many students in getting accepted to their preferred undergraduate programs. Our clients have been admitted to most of the top universities that consider the ACT, including Princeton, Harvard, Stanford, the University of Pennsylvania, Carnegie Mellon, MIT, UC Berkeley, the University of Virginia, Brown, Cornell, Dartmouth, Columbia, and many more. Our students have used their degrees to either pursue graduate education or immediately enter the job market. Among the companies to hire former Manhattan Review clients are Fortune 500 outfits such as General Electric, Berkshire Hathaway, Microsoft, and Dow Chemical. Abu Dhabi firms also currently employ our past students (including Aabar Investments, Mubadala Development Company, Romai Sports, and International Petroleum Investment Company). With Manhattan Review's ACT prep services in Abu Dhabi, you can start building the skills necessary for a successful future.
ACT In-Person Classic
28 hours in total, Class Course, In-Person
Start: Oct 01, 2023

End: Nov 19, 2023

9 days left to start

Sundays

03:00 PM - 06:30 PM

(Local Time)
Start: Oct 14, 2023

End: Dec 02, 2023

22 days left to start

Saturdays

12:00 PM - 03:30 PM

(Local Time)

$1,590.00

$1,490.00

Early Booker
Start: Oct 29, 2023

End: Dec 17, 2023

37 days left to start

Sundays

03:00 PM - 06:30 PM

(Local Time)

$1,590.00

$1,490.00

Early Booker
Start: Nov 11, 2023

End: Dec 30, 2023

50 days left to start

Saturdays

12:00 PM - 03:30 PM

(Local Time)

$1,590.00

$1,490.00

Early Booker
ACT Private Tutoring
Hours package 12 to 48 hours, Personalized 1-on-1 Tutoring, In Person or Live Online
Abu Dhabi, United Arab Emirates
ACT Private Course
12 hours in total, Personalized 1-on-1 Course, In Person or Live Online
Abu Dhabi, United Arab Emirates
Abu Dhabi
Primary Course Venue:

Sheraton Abu Dhabi Hotel & Resort
Corniche Road
Abu Dhabi, United Arab Emirates

NOTE: We do NOT typically have staff at the venue, so email us before visiting the venue.
Meet an Abu Dhabi ACT Tutor: Mikhail P.
Mikhail P., a native of Chicago, Illinois, has been an ACT tutor since 2006. He completed a bachelor's degree in geology from the University of Illinois at Urbana-Champaign and a master's degree in geology from the University of Michigan. He has been teaching in Abu Dhabi since 2015, and previously taught in Chicago, New York, and Los Angeles.
Mikhail's student evaluations indicate that he is a widely respected ACT tutor with an effective approach to teaching all areas of ACT content. His students have been accepted to undergraduate degree programs at selective universities such as Princeton, Georgetown, UCLA, and UC Berkeley. When he's not teaching, Mikhail is a freelance scientific researcher who serves various corporate and governmental clients.
Our Books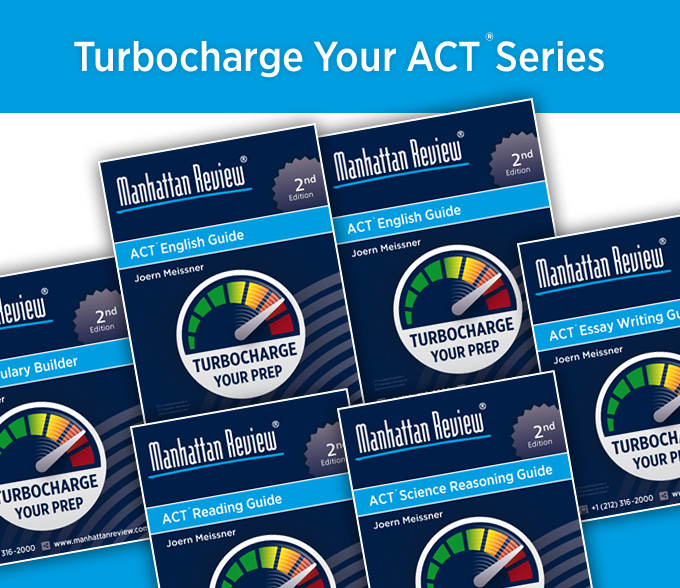 As Seen In